Saturday Night.  We had two of the hottest tickets in town. We had a babysitter (Ana Luz), a driver (Jesus, of school Cafeteria fame) and were all set for our first night of dancing in many years!  El Prodigio, described as the Merengue Accordian Sensation, was playing Nagua, and we were going to be there.
The show was scheduled to start at 9pm so Jesus arranged to pick us up at 8pm.  His arrival at 9:40 was a disguised blessing, as when we arrived at the venue the tecchies were just starting to set up the sound equipment.  The idea of the bands and their technical support team coming to the venue in the afternoon to set up and do a sound check is just soooo Gringo, as is the idea of a 9pm show starting at, well, 9pm.
Worryingly, the tecchie team and the sound equipment didn't seem to know each other.  The electrician kept picking up a couple of pieces of wire and staring at them in total bewilderment, as if he had never seen such things before.  Eventually, and after much cutting, taping and head scratching, very loud music started to blast from the mountainous stacks of amps and speakers that surrounded the stage and dance floor.
Conversation is now completely out of the question.  I yelled in Jesus' ear to ask if all Dominicans could lip read but he just nodded and smiled.  He couldn't hear me!
At just after midnight, the warm up band appeared on stage.  If I had had to wait over 2 hours to see Take That I probably would have felt disappointed, so Christian Vargas had to be fantastic to lift our spirits.  Loud yes, fantastic no!  Merengue Typico is definitely an acquired taste – and one which we have yet to acquire!  It is a very distinctive sound of drums, an accordion and a giant cheese grater played with a stick.  At 200 miles an hour.  And then repeated.
The dance floor immediately filled up with sashaying locals.  So, with our "when in Rome" hat on which we try to wear most of the time here, we boldly ventured onto the floor to have a go at the merengue.  It's not hard to learn the basics – keep your feet, head and shoulders perfectly still whilst trying to move the bit in the middle in time to the music and in sync with your partner.  In reality Rich and I looked like we were listening to a different song to everyone else – not quite got the Latin rhythm yet.
The warm up band lasted an hour, taking us to 1am.  But clearly El Prodigio would require a few more amps and speakers and quite a lot more fiddling with the cables for us to to be able to fully appreciate their musical genius.  So there was lots more cutting and splicing to be done before the set was ready for their big performance.
At about 1am the venue really started to fill up with the glitterati of Nagua (the locals are obviously much more used to island time than we uptight Brits).   Those of you who have kept up to date with our travels will be aware than Nagua is far from a glamorous town so we were a little taken aback by the posh frocks and scarey shoes that started to pour in through the doors.
The fashion here is skin tight and eye wateringly revealing.  Plunging necklines and rising hemlines, often meeting somewhere in the middle and leaving little to the imagination about the wearers' anatomy or intentions.  The outfits are finished off with Joan Collins style big hair, earrings the size of hubcaps and shoes so high that they make it seem like Gary Glitter always wore flats.  The shoes are definitely the man's incentive to learn his dance steps and not put a foot wrong.  One misstep would surely result in a hospital trip as his foot is pierced by a bayonet style stiletto rising to about 8 inches, supported by a 4 inch platform.
El Prodigio finally made their long awaited appearance about 2am.  After a few more technical hitches and some more head scratching and cutting of wires , they wandered on to the stage to meet their people.  Much tumultuous applause and foot stamping delayed their start by another ten minutes. Wow, they must be amazing we thought hopefully….
By the third song we had shouted at each other how impossible it was to distinguish one song from another.  To the untrained ear it just all sounds the same!  When I was a teenager I used to love heavy metal and would spend hours locked in my bedroom listening to my LPs of AC/DC and Judas Priest.  My mum kept a brush with a long handle in the kitchen below and would frequently use it to bang on the ceiling shouting "Turn it down, I don't know how you can listen to it.  It all sounds the same to me!".  After about 5 minutes of El Prodigio I was wishing for that brush!  Check out this video and can judge for yourself: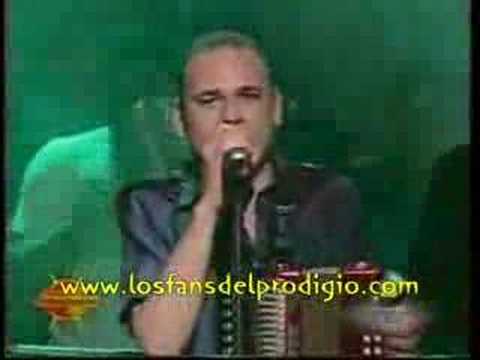 We were mercifully released from our ordeal by cheese grater and accordion about 4:00am when Jesus, our driver, decided that a third bottle of whiskey  just too much and it was time to go home.  As Carmen (his wife) and I watched him meander down the hill to the car, tripping over a couple of potholes on the way, I tentatively asked Carmen (sober as a judge) if she ever drove.  "Oh no", she replied.  "I don't know how".  I ventured to asked Jesus if he wanted me to drive.  But remember the mysogonist culture here?  Driving is man's work so the idea was brushed aside even as he struggled to get the key into the lock.  Remember, no drink driving rules in 1973 so it's perfectly OK to get into your car after the best part of 2 bottles of whiskey and drive home.  Fortunately the roads were deserted and he clearly does this often so is remarkably accomplished at slaloming home in the early hours.
We staggered into bed about 4:30am. At 6am on the dot, as always, we heard the patter of tiny feet. "Mummy mummy wake up it's bright outside". Not in my world Zach.  But as all of you who experienced the delight that is a 3 year old know only too well, they are a bit like Bagpuss. When Zach is awake, everyone is awake!